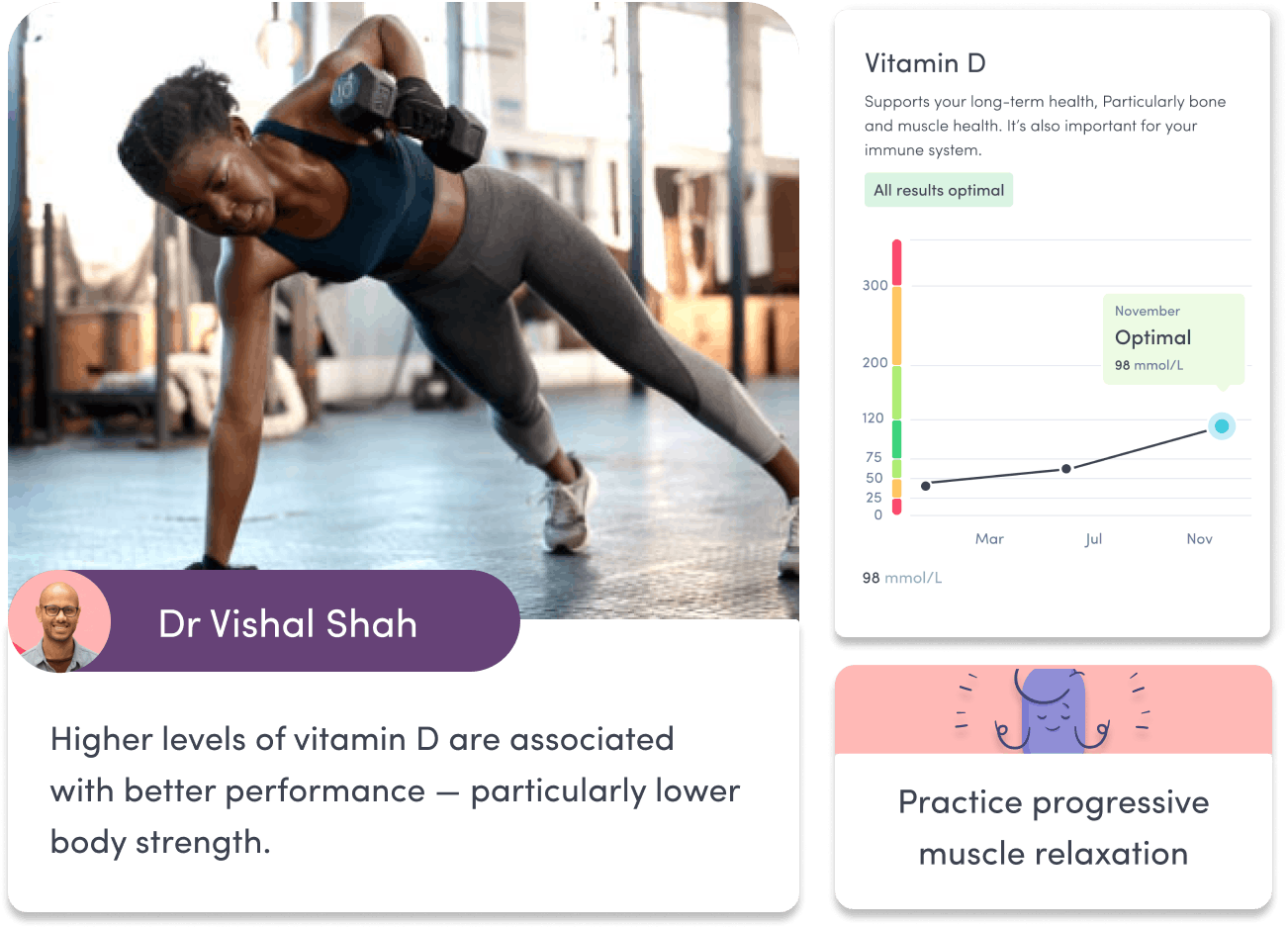 Why take this blood test?
No two bodies are the same. That's why you get advice based on your results and personal fitness goals.
Your GP report explains how specific health markers affect your fitness and training — like your hormones and nutrient levels.
If an imbalance affects your training, we help you get back on track with tailored lifestyle advice. And you can treat certain nutrient deficiencies with premium supplements.
More than 70% of customers improve their health by their second blood test.
SUITABLE FOR:
What's covered in this blood test?
Free testosterone
Learn more
Overtraining and under-recovery might cause your testosterone levels to drop, affecting your performance. Optimal levels can improve your energy and endurance during workouts.
Vitamin D is essential for maintaining strong bones and muscles. Optimal levels might help prevent injuries, promote muscular performance, and support lower body strength.
Optimal omega-3 and 6 can promote heart rate recovery and reduce delayed onset muscle soreness (DOMS). This is a sore, aching, and painful feeling in your muscles after exercise.
Advanced iron profile
Learn more
A ferritin deficiency can affect your fitness. If you're an athlete or have periods, you have a higher risk of developing low iron due to sweat and blood loss.
HbA1c (diabetes risk)
Learn more
HbA1c is an important marker of your blood sugar control. Regular exercise helps maintain normal levels. Plus, cardio fitness and normal blood sugar control are closely linked.
Cholesterol (lipid profile)
Learn more
Your body needs cholesterol to make hormones, vitamin D, and bile. Regular exercise promotes optimal HDL cholesterol levels — the type that protects you from heart disease and stroke.
Vitamin B9 (folate)
Learn more
Folate is essential for producing red blood cells — these carry oxygen around your body. Low levels might lead to tiredness, muscle weakness, and shortness of breath.
Collection method
Your test kit contains everything you need to collect your sample at home. Our instructions will guide you through it.
How it works
Checking your health is quick and easy. We help you understand how your health affects your fitness and performance in 3 simple steps: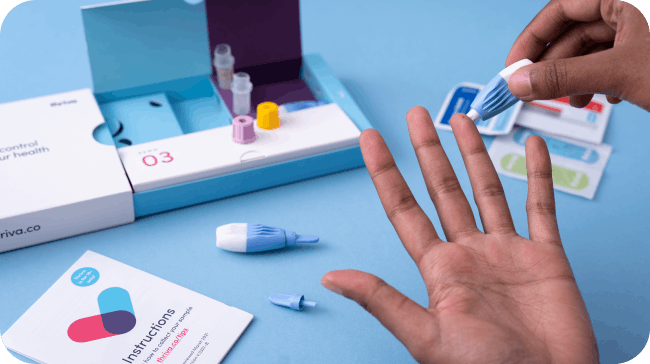 Do your test
Your kit arrives in 1-2 days. Find out how to collect your sample at home. You'll need to fill 2 tubes for this test — around 10 drops of blood.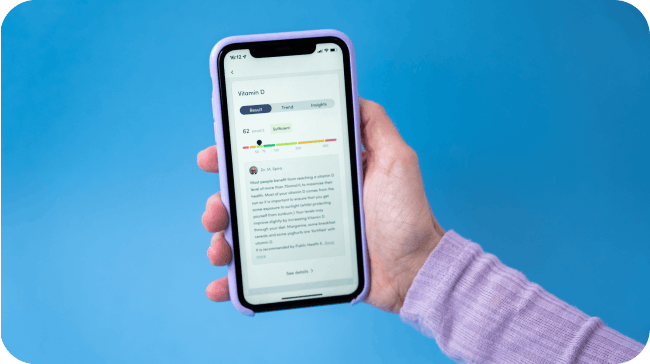 Get results in 10 days
Free post your sample to our lab and get your results in 10 days. Access your GP report online or on the app in your results dashboard.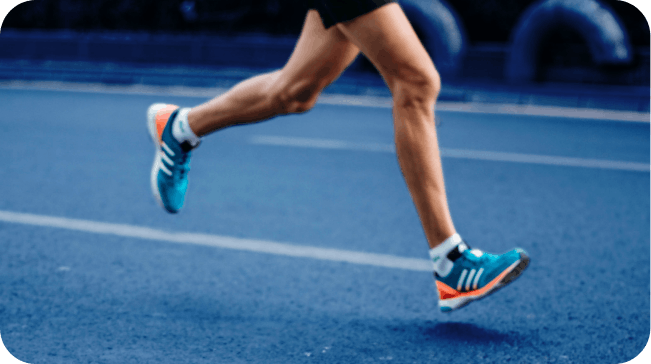 Supercharge your training
Follow the advice in your GP report to support your fitness and performance. Check your progress by doing another blood test in 3 months.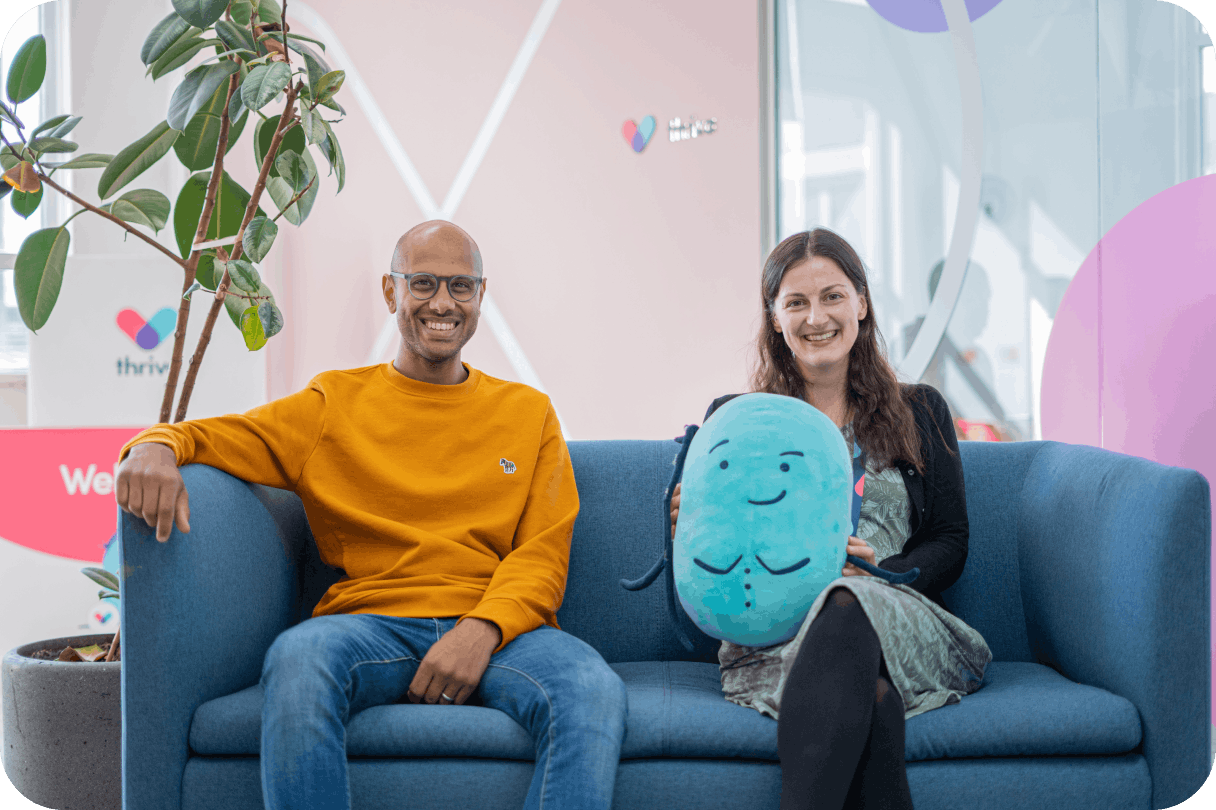 From the expert
"Blood testing gives you great insights into optimising your fitness.
It's incredibly useful to understand what's going on in your body and how that can affect performance during and after exercise.
This package does exactly that — our doctors give you specific insights related to fitness to help your body perform at its best."
— Dr Macarena Staudenmaier MD MSc,
Clinical Innovation Manager
You're in safe hands

Experienced doctors
We work closely with our team of experienced doctors to make sure everything we do is safe and based on the latest research.
Meet our doctors
Data protection
Your data is in safe hands. We use the latest encryption technologies and continually assess our GDPR-compliance.
See privacy policy
Accuracy
Our blood testing kits are CE-marked, and we work with UKAS-accredited labs that are registered with the Care Quality Commission (CQC).
See labs and accuracy
Over 100,000 customers and counting
Learn more about fitness and health
Want to know more?
Is this test suitable for men and women?
Yes. Exercise, diet, and certain medical conditions affect men and women differently. It's important to know the normal ranges for your sex assigned at birth when optimising your fitness. 
When should you do this test?
We recommend doing your blood test before 10 am and fasting (not eating) for 8 hours beforehand. This helps our labs get the most accurate results to check your health.
Avoid vigorous exercise before collecting your sample — this can falsely raise your ferritin levels.
Your data is in safe hands. We use the latest encryption technologies and continually assess our GDPR compliance.
How does a subscription work?
You can change your subscription and how often you'd like a test on your account dashboard. We'll remind you that payment is due 3 days before your kit arrives. And you can pause, change, or cancel at any time.
How does a one-off blood test work?
If a subscription isn't right for you, you can buy a one-off blood test whenever you want to check your health.
What's included in your home testing kit?
Your Thriva test kit includes:
- collection tube(s)
- plaster x 2
- return form x 1
- alcohol swab x 1
- lancet x 3
- prepaid envelope x 1
- cleansing wipe x 1
- collection tube label(s)
- protective plastic case x 1
How to collect your sample at home
Learn how to collect your finger-prick blood sample at home by following our instructions. You can access these on the app too. It takes around 30 minutes to complete the process at home.
Will a GP write your report?
Our doctors always review and explain your blood test results. View them in a detailed report on your account dashboard. You'll also get advice to help support your health or manage an existing condition.
How long does it take to get your results?
It might take up to 10 working days to get your results. This is because omega-3 and 6 take longer for our labs to analyse than other health markers. 
How do you know when your results are ready?
We'll email or text you to let you know your blood samples have been received, processed, and are ready to view on your results dashboard.