Our range of vitamins and supplements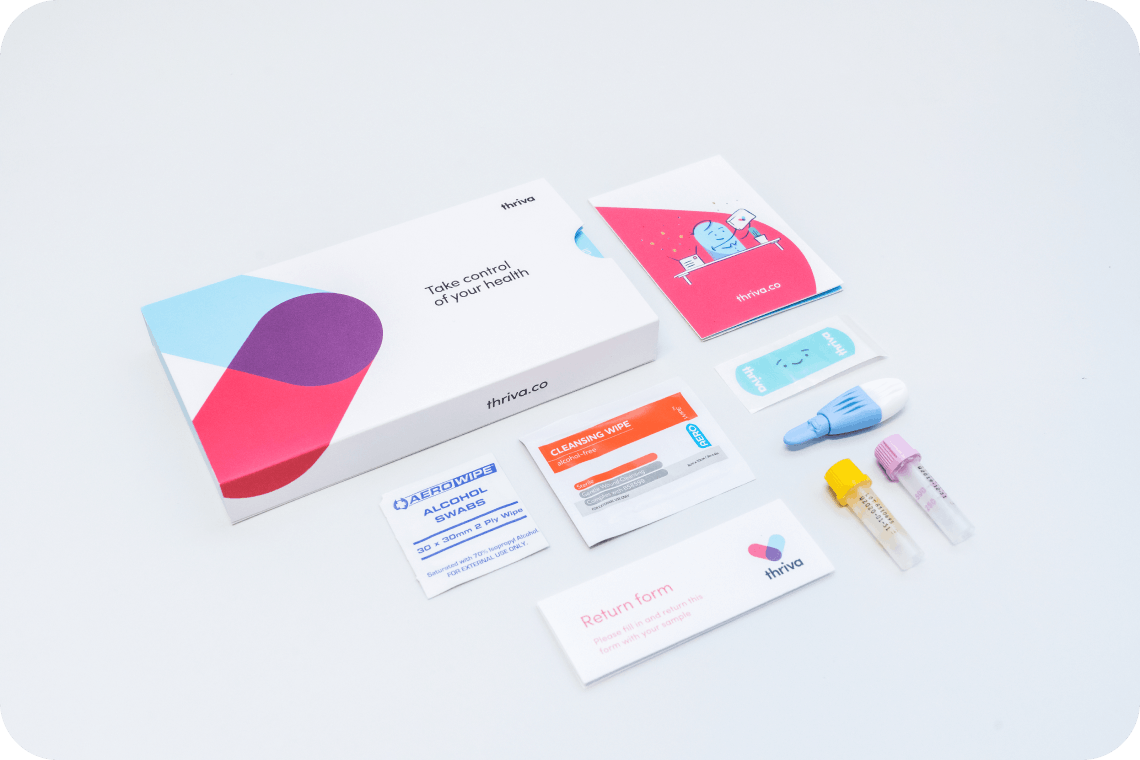 45% of our customers have a deficiency
We've helped more than 100,000 customers understand their health with home blood tests. Our data shows that nearly 45% of our customers have low vitamin D, omega-3, or vitamin B12.
Deficiencies can leave you feeling tired in the short term, but in the long term some could lead to greater health implications.
We've developed our premium range of supplements to help you tackle these problems head-on.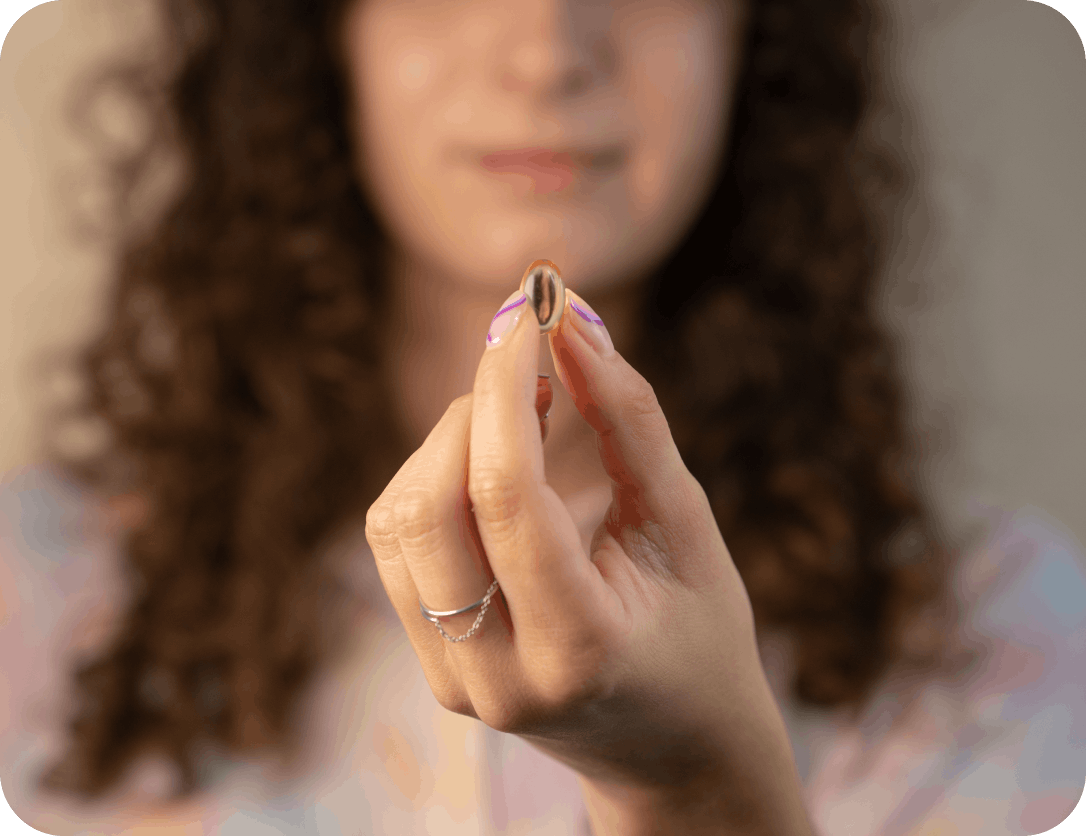 Why use Thriva's vitamins and supplements?
Our premium, plant-based supplements have been carefully selected to ensure they're easily absorbed by your body, meaning you get the best possible benefit.
When you pick a supplement, it's important to know what they're made of. Our supplements are:
vegan
no artificial colouring
made in the UK
free from GMO ingredients
does not contain any major allergenic ingredients
backed by research and quality control
"I've been consistently taking Thriva's supplements for the past 6 months. I'm very happy with the service and the quality!"
Peter Goring, Thriva user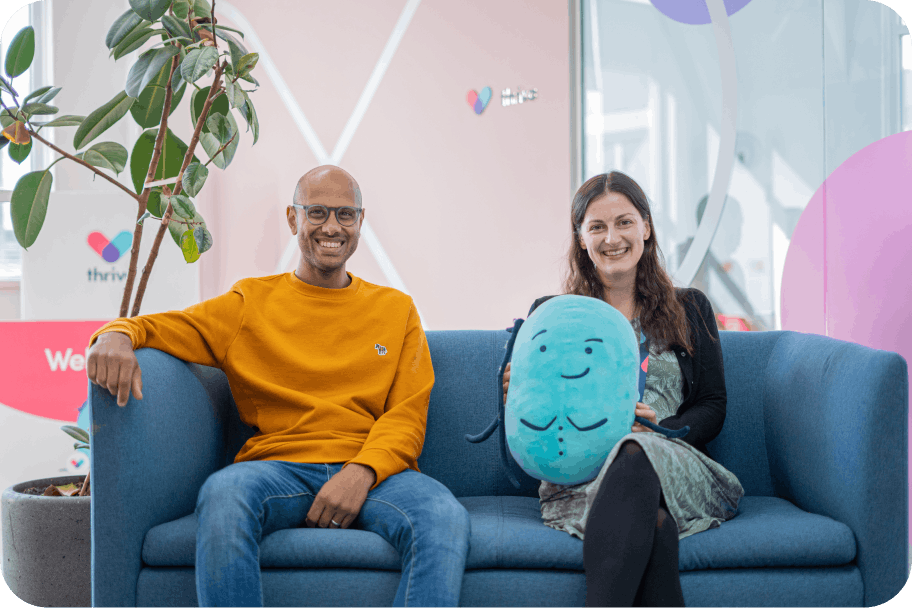 Recommended by GPs
"Choosing a supplement can be tricky. From misleading claims to unnecessary additives, there's a lot of research involved.
At Thriva, we can also offer you a blood test to help recommend the ones for you — saving you time with high-quality, non-GMO, plant-based supplements at your fingertips."
— Vishal Shah MBBS MA (Cantab) MRCGP
Chief Medical Officer
Want to know more?
Why individual supplements instead of a multivitamin?
No one's diet is 100% and everyone's needs are different. It might not be entirely necessary for one person to supplement all essential vitamins and minerals. So we focus on separate supplements to support different functions of your body 
The best way to understand what supplements you would benefit from is by taking a blood test.
When will my supplements arrive?
We deliver our supplements by Royal Mail first class.
We typically send out supplements on the same working day if ordered Monday — Friday before 1 pm. Orders typically arrive in 2 to 3 business days. Orders placed on the weekend might take 3 or 4 days to arrive.
Orders are occasionally delayed in the post. 
If more than 10 business days have passed since ordering your supplements, please get in touch with our support team at hello@thriva.co confirming your delivery address.
How do I know if my supplements are working?
If you have a deficiency, you should see positive changes in your daily life by taking a supplement. You'll also find that some symptoms that might have been caused by a deficiency could improve. 
Some supplements also contribute to the normal functioning of your body, so it's more difficult to see or feel results right away.
Do you offer any personalised support?
We offer a personalised blood test subscription to measure important nutrient levels and health markers. When you subscribe, we'll recommend your supplements based on your results.
When and how should I take my supplements?
See individual supplement pages for guidance.
How do I know if I need a supplement?
Not everyone needs a supplement — a lot of people get the nutrients they need from a healthy, balanced diet. The first step is to understand if you need to take one.
There are several factors that may play into being at risk of having a vitamin deficiency:
age — for example, your risk of vitamin D deficiency or B12 deficiency increases as you age
medications — for example, proton pump inhibitors (PPIs), can inhibit the absorption of vitamin B12
medical conditions — for example, coeliac disease can cause nutrient deficiencies because of damage to the part of your gut that's involved in absorption
food allergies — some people with allergies have a limited diet so they can't get all the nutrients they need from food
type of diet — for example, it can be hard to get enough vitamin B12 from a vegan diet


A blood test can also help you understand whether your diet is providing you with all the nutrients you need. This can help you make an informed decision about your supplements.