What can a blood test tell you about your sleep quality?
Understanding what's going on inside your body can give you insights into your sleep quality. For example, poor sleep is sometimes linked to a nutrient deficiency or an issue with your liver health.
Combined with GP-reviewed results and evidence-based ways to improve your sleep, take your health into your own hands with a home blood test.
What's included in this blood test?
Vitamin D supports your bone, muscle, and immune health. Low vitamin D levels are linked to worse sleep quality and a higher risk of sleep disorders, like insomnia and restless legs syndrome.
Testosterone is a hormone that's essential for both women and men's health. Low testosterone levels might affect your sleep quality and sleep duration.
Vitamin B9 (folate)
Learn more
Low folate levels are linked to worse sleep quality. So improving your folate levels might help you sleep better.
Omega-3 fats are essential for your brain to function properly and low levels are linked to sleep problems.
If you're overweight or having trouble sleeping, it can increase your risk of type 2 diabetes. An HbA1c test can help measure your risk.
Collection method
Your test kit contains everything you need to collect your sample at home. Our instructions will guide you through it.
Your journey to better sleep
Do your blood test
Your kit arrives in 1-2 days. Find out how to collect your sample at home. You'll need to fill 2 tubes for this test — around 10 drops of blood.
Get results in 10 days
Free post your sample to our lab and get your results in 10 days. Access your GP-reviewed report in your results dashboard.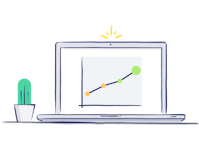 Improve your sleep quality
Over 100,000 customers and counting
Want to know more?
How does your subscription work?
Your blood test arrives every 3 months. You can change your subscription and how often you'd like a test on your account dashboard. We'll remind you that payment is due 3 days before your kit arrives. And you can pause, change, or cancel at any time.
Your data is in safe hands. We use the latest encryption technologies and take our Data Protection obligations seriously.
What's included in your home testing kit?
Your Thriva test kit includes:
- collection tube(s)
- plaster x 2
- return form x 1
- alcohol swab x 1
- lancet x 3
- prepaid envelope x 1
- cleansing wipe x 1
- collection tube label(s)
- protective plastic case x 1
How to collect your sample at home
Learn how to collect your finger-prick blood sample at home by following our instructions. You can access these on the app too. It takes around 30 minutes to complete the process at home.
Will a GP write your report?
Our doctors review your blood test results and upload a detailed report to your account dashboard. They also give you advice to help support your health or manage an existing condition.
How long does it take to get your results?
This blood test contains omega-3 & 6 which takes longer to analyse than other biomarkers. This means your results might take up to 10 working days to reach you.
How do you know when your results are ready?
We'll email or text you to let you know your blood samples have been received, processed, and are ready to view on your results dashboard.