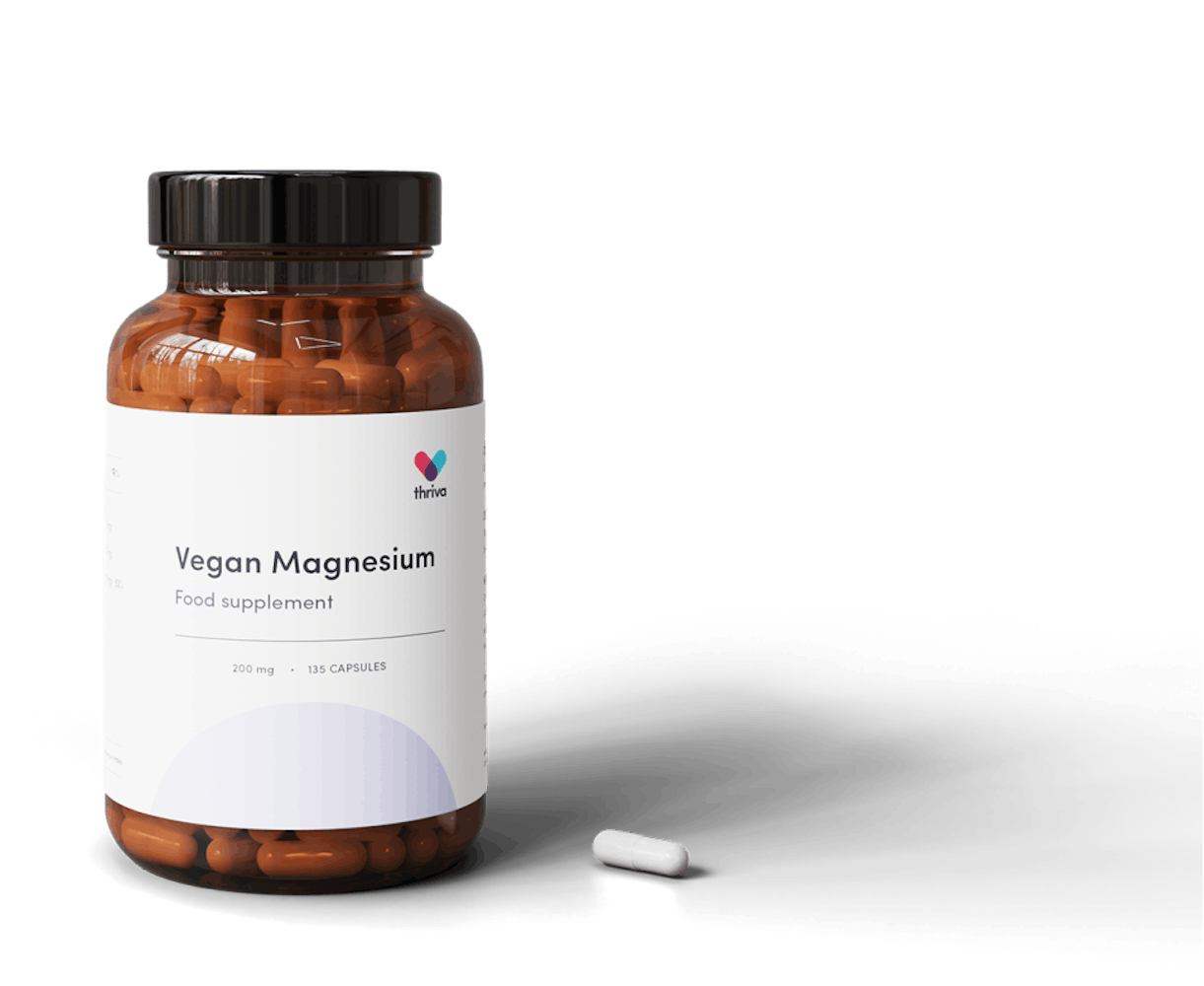 Magnesium capsules made in the UK
All our magnesium supplements are high quality and non-GMO, with full ingredient traceability within the UK.
Our magnesium supplements are easy for your body to absorb, which makes them easier for your body to use.
Plus, they're combined with glycine, which can help you get a better night's sleep.
I chose magnesium because I suffer quite badly with PMS and period symptoms. Since taking Thriva's supplements, I've noticed a reduction in my menstrual headaches. I trust Thriva to produce high-quality supplements that contain what they say they do.
Magnesium puts your stress to sleep
Magnesium is believed to play a role in improving symptoms for depression, anxiety, and stress. It's difficult to get enough magnesium if you follow a western diet with heavily processed and refined foods, so a supplement can help. By taking this magnesium supplement, you might:

Reduce your insulin resistance

Help PMS symptoms
Magnesium can reduce negative thoughts, bloating, stress, and other symptoms of PMS.

Improve your sleep
Magnesium can reduce insomnia and help you get a better night's sleep, especially as you get older.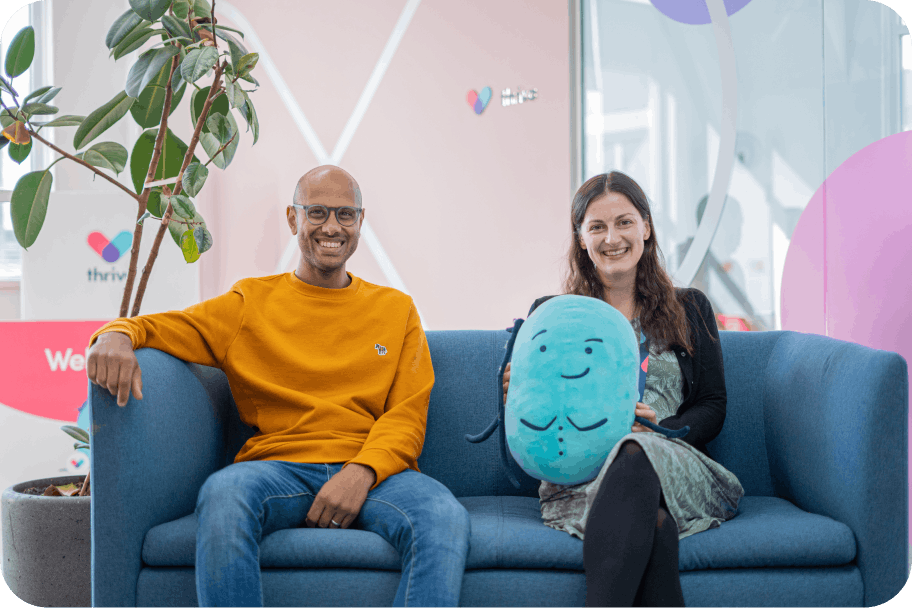 Recommended by GPs
"Magnesium is one of your body's most important nutrients.
Studies suggest between 10-30% of us are deficient. Magnesium deficiency is linked to diseases, like heart disease, diabetes, and depression. And can impact your sleep and stress.
Evidence suggests you can manage your stress and sleep levels with a magnesium supplement like Thriva's."
— Vishal Shah MBBS MA (Cantab) MRCGP
Chief Medical Officer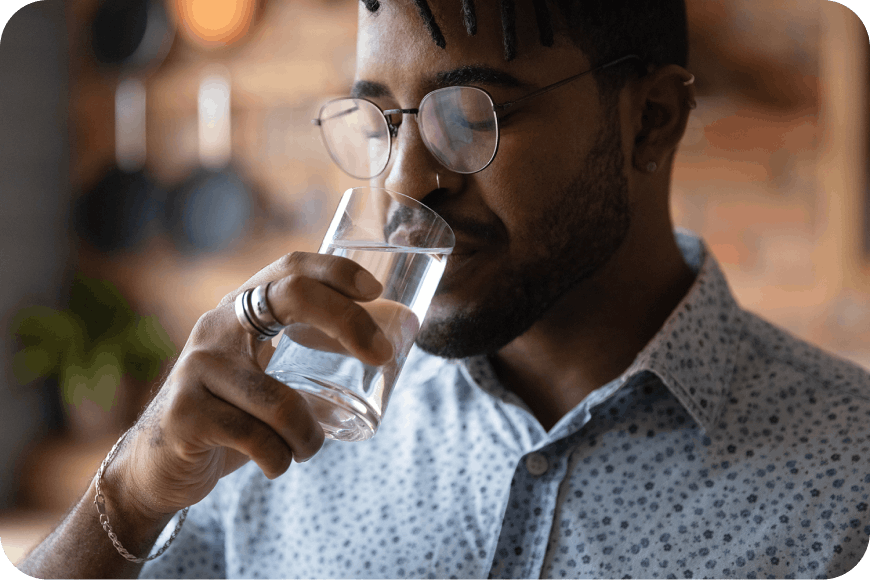 Stop guessing, start tracking your supplements
There are a lot of things that could be causing you to feel low energy, insomnia, or anything else a magnesium supplement can help with. A sleep quality test can help you understand your symptoms better.
We'll offer you a 10% discount on your first blood test after you purchase your supplements.
We'll also send you some expert advice from a GP on what steps to take next.
Want to know more?
What is the correct dosage for this supplement?
1 capsule provides 67 mg magnesium bisglycinate.
Take 3 capsules (200 mg) daily with a meal or as directed by a professional. Do not take over 400 mg daily.
*All dosages are for adults over 18 years.
Can I take this supplement if I'm pregnant or breastfeeding?
Studies suggest that magnesium supplements are safe to take during pregnancy and breastfeeding in doses below 400 mg daily. 
However, If you're pregnant, breastfeeding, or taking medication, speak to your doctor or pharmacist before taking any food supplement.
Who should not take this supplement?
Speak to your doctor before taking this supplement if you:
- suffer from impaired kidney function
- are taking antibiotics 
- are taking any heart or blood pressure medication — including amlodipine, diltiazem, verapamil (calcium channel blockers) or digoxin
- are taking Parkinson's medication — levodopa or carbidopa
- are taking any regular medication for type 2 diabetes — including glibenclamide, tolazamide, tolbutamide (sulfonylureas) 
- are taking medication to prevent bone thinning (biphosphonates)
- are taking any other regular medication
When will my supplements arrive?
We deliver our supplements by Royal Mail first class.
We typically send out supplements on the same working day if ordered Monday — Friday before 9am. Orders typically arrive in 2 to 3 business days. Orders placed on the weekend might take 3 or 4 days to arrive.
Orders are occasionally delayed in the post. 
If more than ten business days have passed since ordering your supplements, please get in touch with our support team at hello@thriva.co confirming your delivery address.
When and how do I take this supplement?
You can take 3 capsules a day with water and a meal. Do not take over 400mg a day
All doses are for adults over 18 years old
1 capsule contains:
Magnesium bisglycinate (67 mg)
Capsule — vegetable cellulose (120 mg)
Rice flour (125 mg)
Vegan. Non-GMOs. No preservatives, sweeteners or artificial colourings. 
Does not contain any major allergenic ingredients.

Produced in a facility that may handle allergens
Having 400 mg or less of magnesium a day is unlikely to cause any harm. Do not take over 400 mg daily.  
The most common side effects are stomach upset and diarrhoea. Magnesium is generally considered safe at low doses, however, extremely high intakes can lead to heart arrhythmias.
Store in a cool dry place away from direct sunlight. Keep out of sight and reach of children.
Dietary supplements might affect how well certain medicines or other supplements work.
Food supplements should not be used as a substitute for a varied diet.