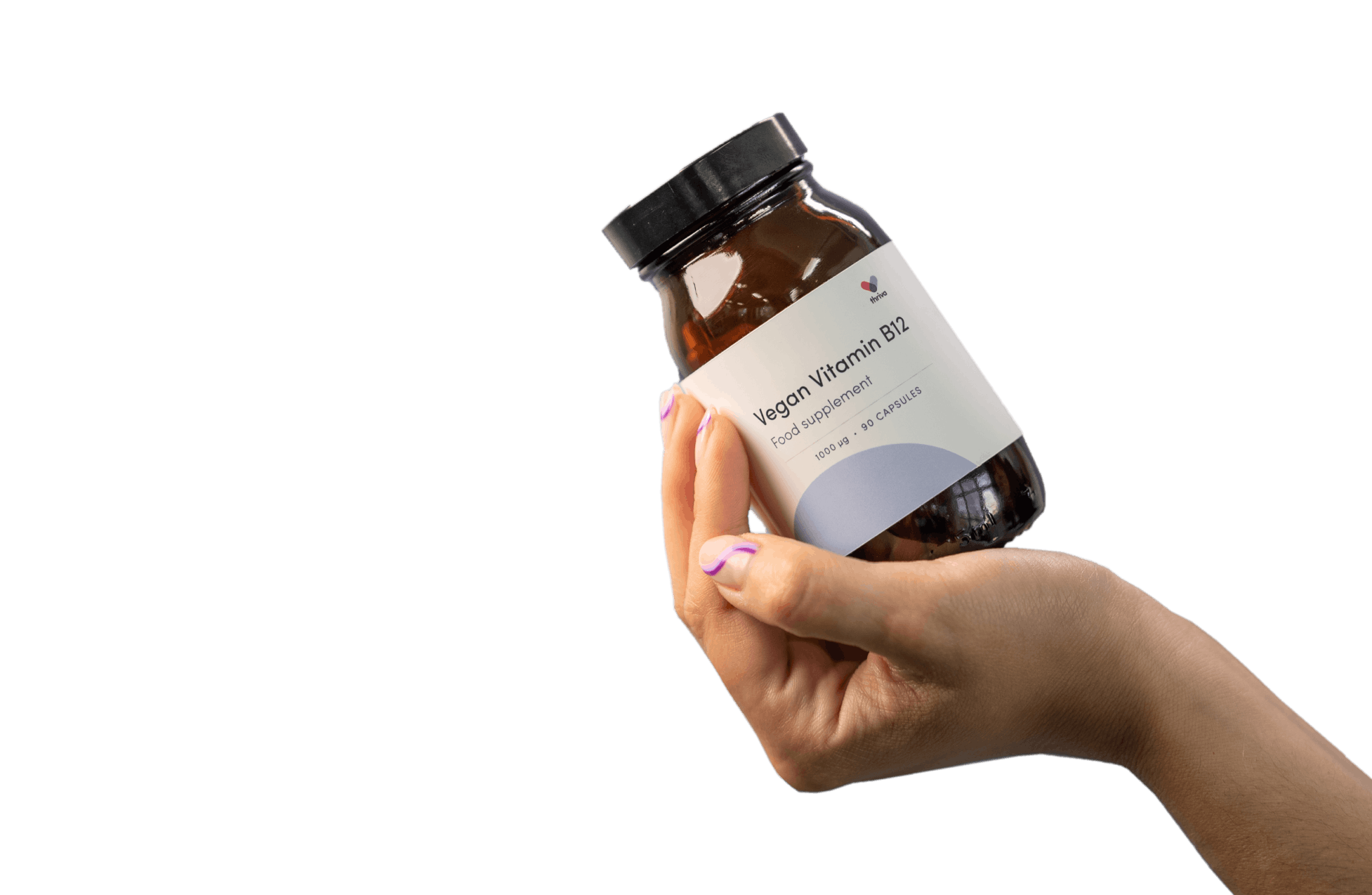 Vitamin B12 supplements
Vegan vitamin B12
Methylcobalamin 1000 µg
Supports your nervous system
Supports your immune system
Improve your energy levels
Treats B12 deficiency
Easy to absorb and use
What frequency is right for you?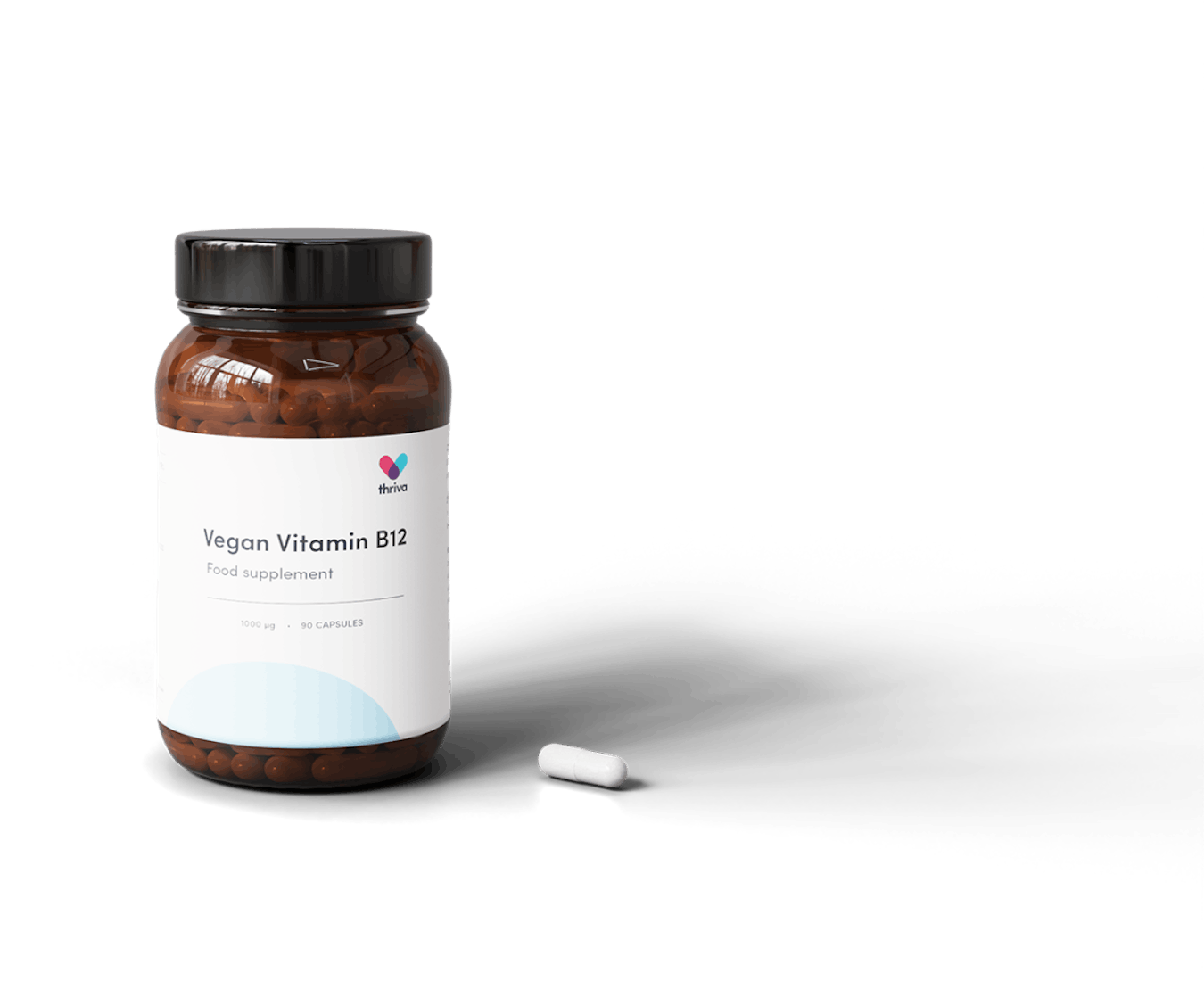 Vitamin B12 capsules made in the UK
All our vitamin B12 supplements are high quality and non-GMO, with full ingredient traceability within the UK.
Our B12 is entirely plant-based. That makes it ideal for vegans and vegetarians who might be vitamin B12 deficient.
Within a month of taking Thriva's Vitamin B12, my levels were where they needed to be! I'm really happy with the quality of the supplements and will continue to purchase via Thriva!
Vitamin B12 gives you more energy
Your body needs vitamin B12, but it can be challenging to get enough. Especially if you follow a vegan or vegetarian diet. Taking a supplement can help if you've got a deficiency. By taking this vitamin B12 supplement, you might:

Support your energy levels
Vitamin B12 contributes to reduced tiredness and fatigue.

Promote a healthier pregnancy
Low levels of vitamin B12 during pregnancy can cause birth defects in your baby's brain, spine, or spinal cord.

Benefit your mood
Maintaining normal vitamin B12 levels can help support your mood.

Support your red blood cells
Vitamin B12 helps you form healthy red blood cells and maintain a normal nervous system.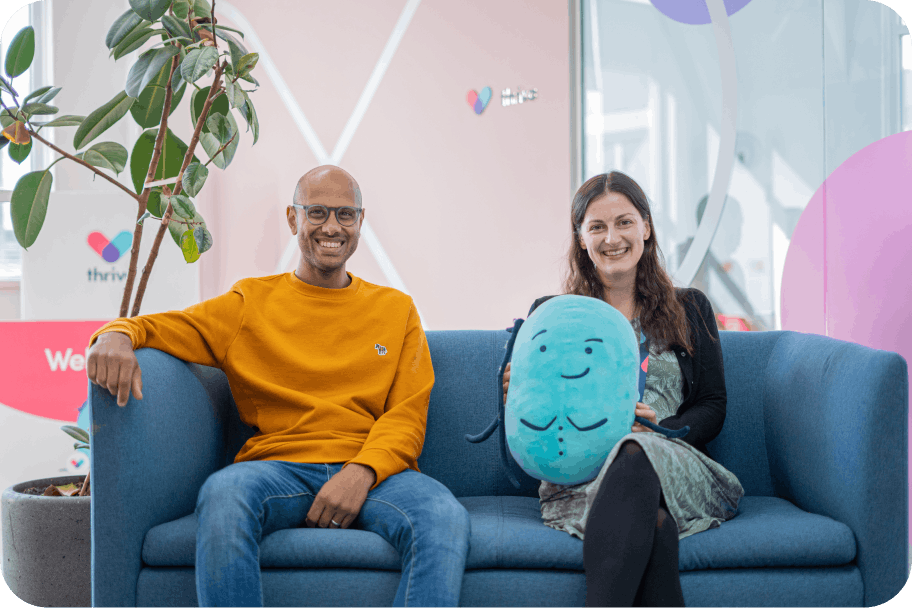 Recommended by GPs
"A lot of people aren't getting enough vitamin B12. It's affecting 6% of people under 60. And 20% of people over 60.
In the late stages, a vitamin B12 deficiency can cause problems like anaemia and nerve problems.
Our tablets contain methylcobalamin — the active form of B12 — which is a safe and effective way to boost your levels."
— Vishal Shah MBBS MA (Cantab)
MRCGP Chief Medical Officer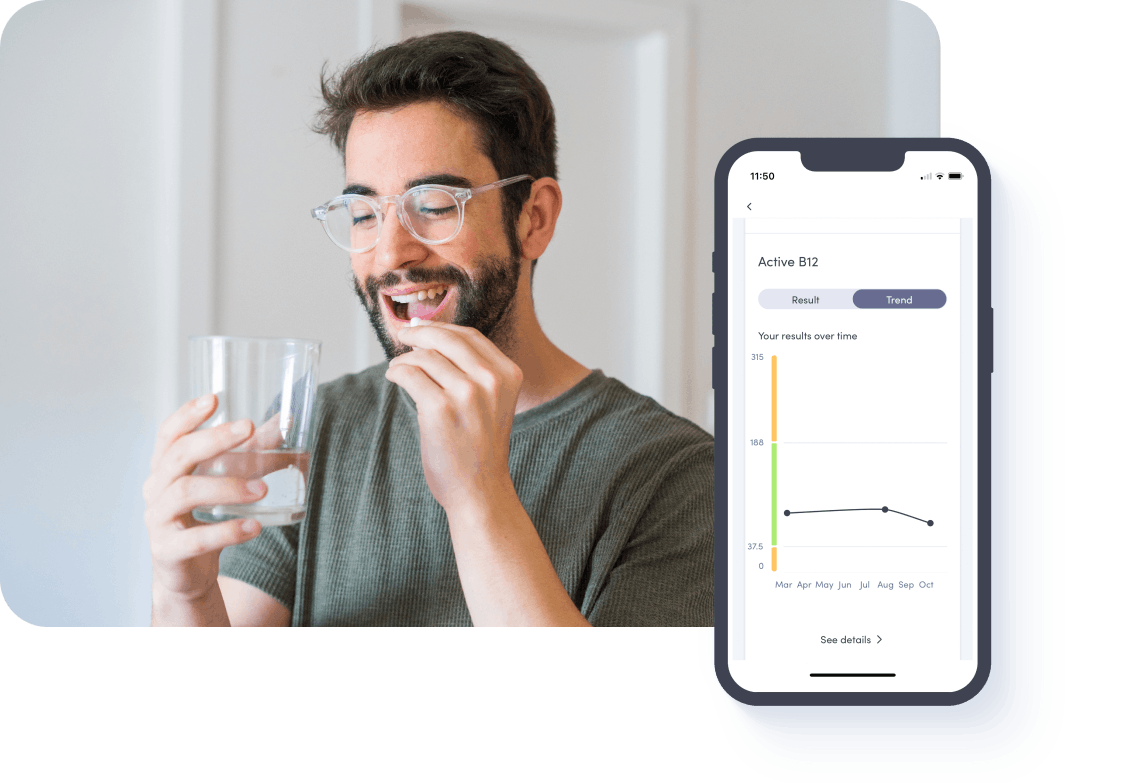 Stop guessing, start tracking your vitamin B12
Regular blood tests are the best way to find out whether your vitamin B12 supplements are getting your levels to where they need to be. You'll no longer need to take supplements when your levels become optimal.
Take a vitamins blood test before and after your first course of vitamin B12 supplements, and see if your levels are different. We'll send you a 10% discount on your first blood test after you purchase your supplements.
Your GP-reviewed results include lifestyle advice on improving or maintaining your vitamin B12 levels.
Want to know more?
What is the correct dosage for this supplement?
1 capsule provides 1000µg
The best way to know the right dosage for you is to take a Thriva blood test
1000µg a day is considered safe and can help correct deficiencies. 
Some people are considered at higher risk of vitamin B12 deficiency. Consider taking a supplement if you:
- Follow a vegan or plant-based diet
- Are over 50 years old
Do not take over 2000µg a day
All dosages are for adults aged 18 years and older
Can I take this supplement if I am pregnant or breastfeeding?
If you are deficient, B12 is safe to take during pregnancy and breastfeeding.
Pregnant women have a higher daily requirement of B12 — and not having enough during pregnancy can cause birth defects of the brain, spine or spinal cord. 
Consult your doctor or pharmacist if you are pregnant or breastfeeding before taking any food supplement.    
Who should not take this supplement?
Speak to your GP before taking a supplement if you:
have a condition that affects your nutrient absorption — like pernicious anaemia, or have had a bariatric surgery. 
- are allergic to Vitamin B12 (cyanocobalamin)
- are allergic to cobalt
Some medicines may reduce the amount of B12 that's absorbed from the supplements or food you eat into your gut. This will not usually have a noticeable effect, however, speak to your doctor if you are taking any of the following medications:
- metformin for diabetes
- oral contraceptives
- anti acid medication — like Gavison, H2 blockers like ranitidine, or proton pump inhibitors like lansoprazole, or omeprazole
When will my supplements arrive?
We deliver our supplements by Royal Mail first class.
We typically send out supplements on the same working day if ordered Monday — Friday before 9am. Orders typically arrive in 2 to 3 business days. Orders placed on the weekend might take 3 or 4 days to arrive.
Orders are occasionally delayed in the post. 
If more than ten business days have passed since ordering your supplements, please get in touch with our support team at hello@thriva.co confirming your delivery address.
When and how do I take this supplement?
One capsule is 1000µg. We recommend one Thriva capsule a day (1000µg). Do not take more than 2000µg a day. 
It's best to take Vitamin B12 on an empty stomach — this means 30 mins before or 2 hours after a meal. 
*All dosages are for adults over the age of 18.
- Vitamin B12 (methylcobalamin) 1000μg
- Capsule: vegetable cellulose 100mg
- Rice flour 499 mg
Non-GMO. Vegan. No artificial colourings or preservatives. No sweeteners. 
Does not contain any major allergenic ingredients.

Produced in a facility that may handle allergens
Taking 2mg (2000 µg) or less per day is unlikely to cause any harm. Even at large doses (up to 2000 mcg) B12 is generally considered safe. In rare cases, Vitamin B12 can cause a serious allergic reaction (anaphylaxis).
High doses might cause some less common, mild side effects such as headaches, nausea, vomiting, diarrhoea, fatigue, tingling. 
Store in a cool dry place away from direct sunlight. Keep out of sight and reach of children. Some dietary supplements may affect how well certain medicines or other supplements work.
Food supplements should not be used as a substitute for a varied diet.