We care about safety and accuracy
Your personal information is valuable, so we ensure we only work with safe, credible and reliable laboratories that we know will handle your results quickly, accurately and securely.
Our clinical governance principles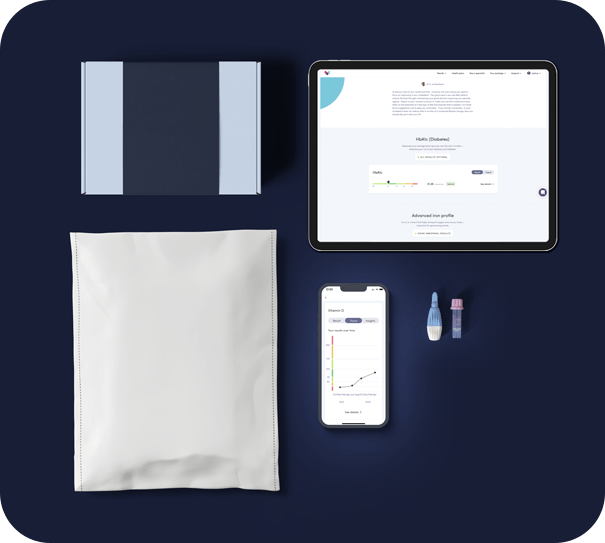 Our framework uses principles of continual quality improvement, risk management, regular clinical audits and customer feedback to ensure a high quality service. These include:
risk management
patient & user involvement
education, training and development
staff support & management
information and IT
clinical audit
clinical effectiveness, research and quality improvement
The people you support are safe with us
Which laboratories do you work with?
We've developed a proprietary asset network of accredited lab partners to increase capacity and diversify risk.

Our labs:
are fully accredited by UKAS to ISO15189 or ISO17025 and check their quality assurance and safety regularly 
are registered with the Care Quality Commission (CQC)
are diversified — we work with a number of laboratories, allowing us to innovate and to provide business continuity in times of disruption. 
have leading technology and access to pioneering new tests
Are your test kits and sample collection methods safe?
The quality of our test kits and sample collection methods is very important to us. 
Our test kits are CE-marked as General IVD under MDD, and meet the highest health and safety standards within the UK.

Our clinical and operational teams hold regular review meetings with all our laboratories during the year to ensure that the highest standards of testing, accuracy and safety are maintained. 
We also offer venous draw collection with a home visit service from a trusted third party nursing and phlebotomy agency for our Thriva for Practitioners partners.
Are my clients' data safe?
we use the latest encryption technologies to ensure that your clients' data is monitored and kept secure.
we've undergone substantial penetration testing providing assurance on the security of our systems
we're Cyber Essentials Plus Certified and ISO 27001-accredited.
we're demonstrated fully against the DSP
Get in touch with Thriva Solutions
We're here to support you. Get in touch to discuss your business needs today.