What can a blood test tell you about weight management?
If you're finding it hard to lose weight or putting on weight for no particular reason, a home blood test might help you understand why. If you're carrying some excess weight, it's also worth checking your liver health and diabetes risk.
Combined with GP-reviewed results and evidence-based ways to improve your weight, take your health into your own hands.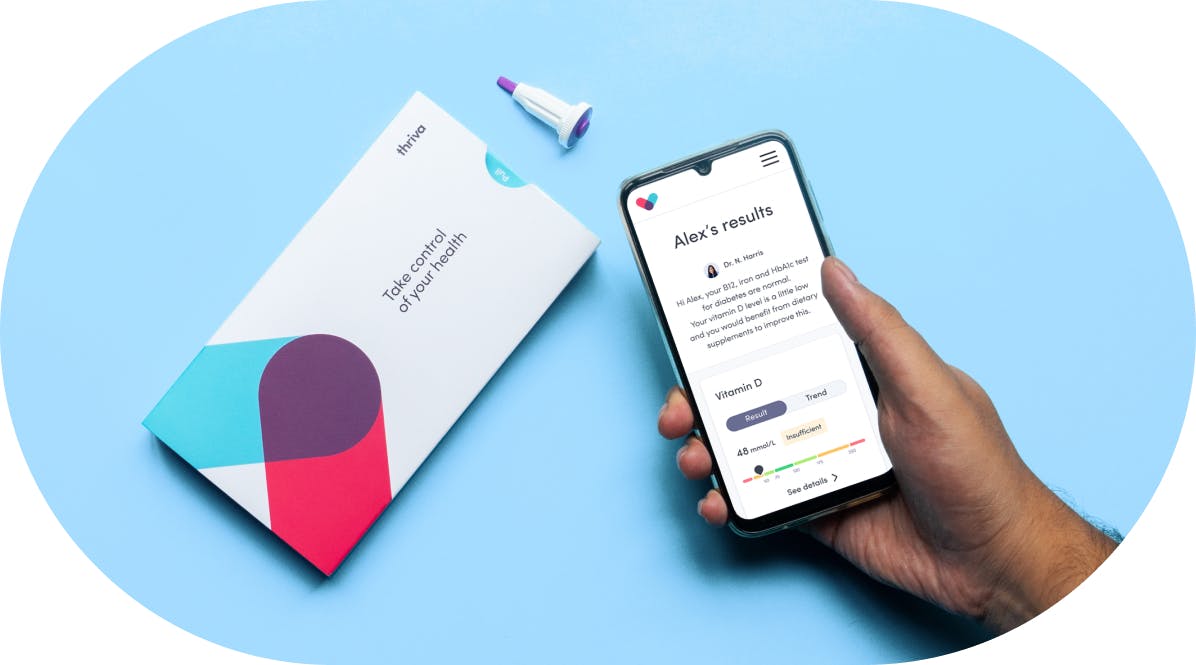 Blood tests related to weight management
If you carry any excess weight, it can increase your risk of type 2 diabetes. A HbA1c test measures your average blood glucose levels over the last few months. This helps indicate your risk of pre-diabetes and diabetes.
Testosterone is a hormone that's essential for both men and women's health. Low testosterone levels might affect your sleep quality and sleep duration.
Your weight and liver health are tightly linked. If you carry excess weight, it can damage how well your liver works.
Your thyroid gland produces hormones that control your body's metabolism. If it's over or underactive, it can affect your weight.
Omega-3 fatty acids are types of fat that you can only get from your diet. A diet high in omega-3 fats is linked to an increased metabolism and can help aid weight loss.
If you carry excess weight, it's linked to increased inflammation in your body — a risk factor for heart disease. A high-sensitivity C-reactive protein (hs-CRP) test can measure this inflammation.
Your journey to manage your weight
01
Do your test at home
Your kit has everything you need to do your finger-prick test at home.
02
Get fast results
Freepost to our lab and get your results and GP report in 10 days.
03
Improve your long-term health
Discover the best evidence-based ways to improve your results — personalised to you.
Meet Frankie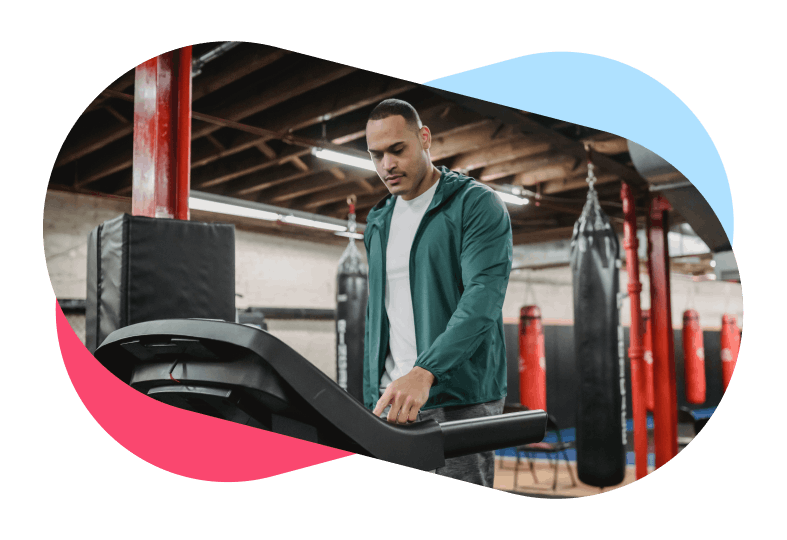 Frankie has high cholesterol — he wants to make healthier lifestyle choices so he can manage his weight.

HbA1c to monitor diabetes risk
Cholesterol to monitor heart disease risk
Thyroid function for metabolism
hs-CRP to monitor inflammation
Manage your weight
Whether you want to understand your risk of diabetes or make healthy lifestyle changes, take the first step with a home blood test.
Data protection
Your data is in safe hands. We use the latest encryption technologies and take our Data Protection obligations seriously.
See privacy policy
Accuracy
Our blood testing kits are CE-marked, and we work with UKAS accredited labs who are registered with the CQC.
See labs and accuracy