Improve your fitness
Whether you want to improve your endurance or muscle strength, stay on top of your health with subscription home blood tests and GP advice.
What can a blood test tell you about fitness?
A blood test can give you insights into a range of factors that can affect your fitness. For example, nutrients and certain hormones play a big role in how you perform and recover from exercise. They can also affect your sleep — which is one of the most important things for muscle repair.
Combined with GP-reviewed results and evidence-based ways to improve your health, understand how to perform at your best.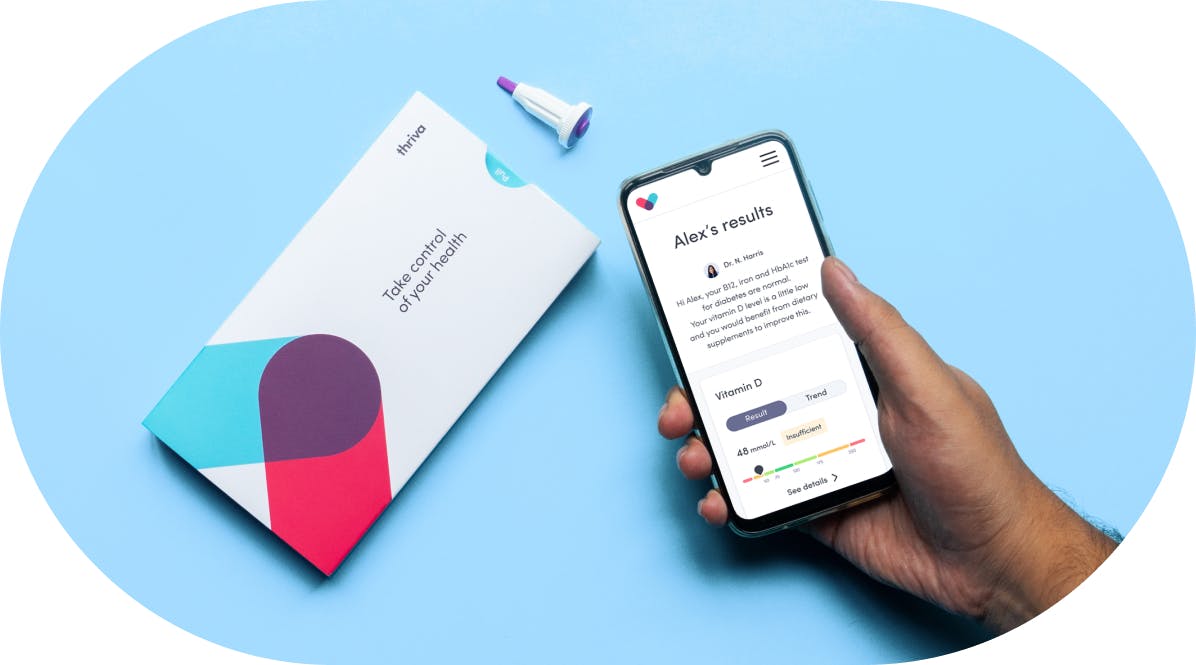 Blood tests related to fitness
Vitamin D
Vitamin D helps your body absorb calcium and helps with maintaining healthy skin and bones. It also plays an important role in your immune system. Vitamin D deficiency is linked to fatigue, bone and muscle pain, as well as getting ill more often than usual.
Iron
Your body uses iron to make haemoglobin — a part of red blood cells that carry oxygen around your body. If you don't get enough iron you might develop iron deficiency anaemia, which can affect your fitness performance. Tiredness, shortness of breath, and heart palpitations are signs you might be deficient.
Folate (vitamin B9)
Folate plays an essential role in producing red blood cells — these carry oxygen around your body. If your folate levels are low, you might feel tired and less motivated. You might also experience pins and needles, heart palpitations, shortness of breath, and muscle weakness.
Vitamin B12
Vitamin B12 is essential for a healthy brain and nervous system. It also works closely with folate to make red blood cells — these carry oxygen around your body. If you don't get enough vitamin B12, it can impact your endurance and performance.
Testosterone
Testosterone is a hormone that's essential for women and women. It's important for muscle mass and strength, bone health, and red blood cell production (these transport oxygen around your body).
Liver function
Your liver plays a key role in digesting and metabolising food. This process helps provide energy for your body to use. If your liver isn't functioning correctly it can affect this process and your fitness levels. Poor liver health can also cause low energy levels.
Your journey to better fitness
01
Do your test at home
Your kit has everything you need to do your finger-prick test at home.
See all tests
02
Get results in 48 hours
Freepost to our lab and get your results and GP report in 48 hours.
03
Improve your health
Discover the best evidence-based ways to improve your results — personalised to you.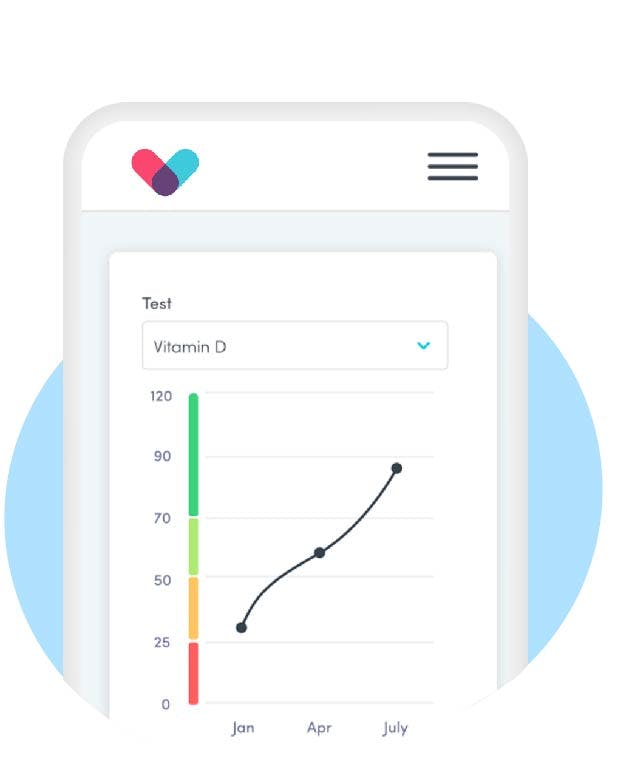 Track your health
Understand your body, learn what works for you, and stay on top of your health.
Laura's plan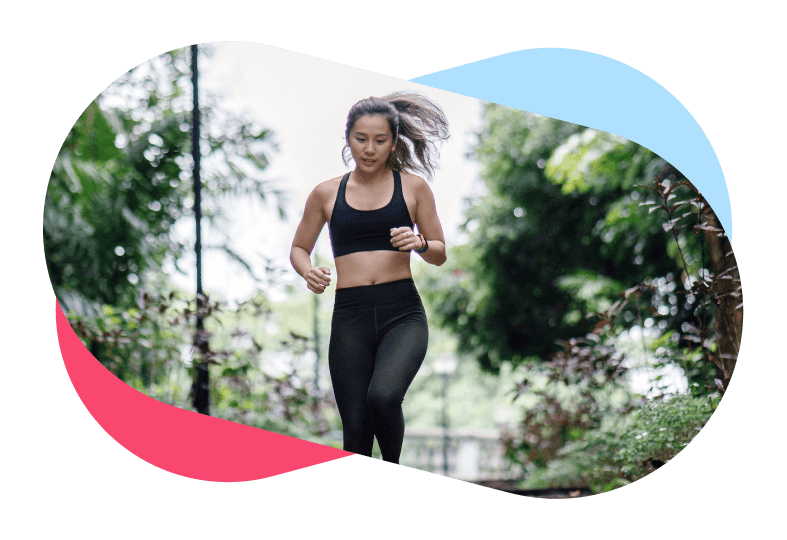 Laura wants to make sure she's getting enough of the nutrients that help her recover from marathon training.
Vitamin B12 to support energy
Vitamin B12 for muscle recovery
Iron to support endurance

Want to improve your fitness?
Whether you're training for your next marathon or want to improve your lifestyle habits, take the first step with a home blood test.
Data protection
Your data is in safe hands. We use the latest encryption technologies and comply with the UK Data Protection Act 2018.
See privacy policy
Accuracy
Our blood testing kits are CE-marked, and we work with UKAS accredited labs who are registered with the CQC.
See labs and accuracy