What is immune function?
Your immune function is your body's first line of defence against harmful things (like viruses and bacteria), protecting you from infections and diseases. A range of things can affect how well it functions — including many lifestyle factors like diet and exercise.
Your body relies on several nutrients to optimise your immune system. While a balanced diet is the best way to get the nutrients you need, certain diets, medications, or conditions might put you at risk of a deficiency.
Improve your immune function with an 8-week challenge
With this challenge, track and improve your immune health with:
simple home blood test kits,
a daily high-dose Tonic Health vitamin drinks — scientifically-formulated to optimise your immune health,
and an 8-week plan with diet, exercise, and lifestyle tips from some of the UK's leading health experts.
Measure the impact
Get insights into your immune health by checking your vitamin D and inflammation markers at the start and end of the 8-week challenge.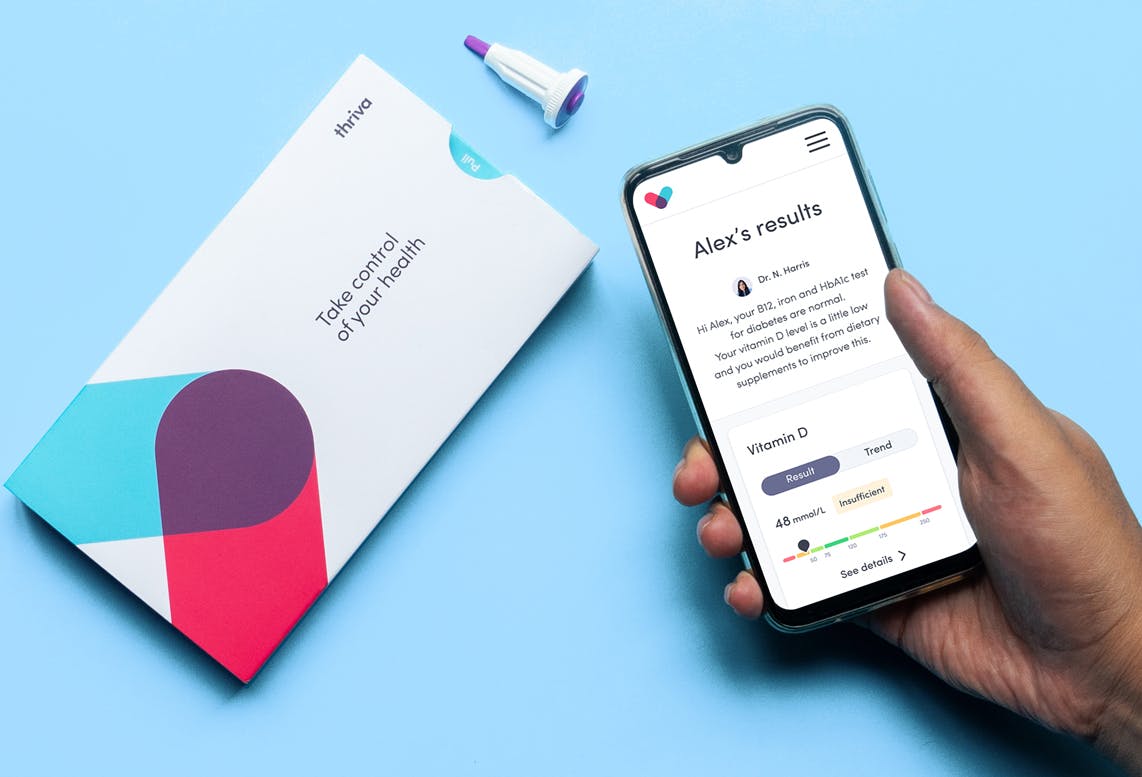 Start your challenge with Tonic Health and Thriva
This bundle includes 2 Thriva immune health testing kits, an 8-week supply of Tonic High Dose Immunity vitamin drinks, and a weekly lifestyle plan.
01
Start your challenge
Order to get codes for 2 Thriva immune health testing kits, Tonic Health drinks, and your personalised plan.
02
Improve your health
Do your first test and get your online results and GP-report in 48 hours. Then improve your health with evidence-based advice.
03
Do your second test
At the end of the 8-week challenge, do your second test to see how you've improved your health.

What will be tested?
Vitamin D is essential for a healthy immune system. In fact, a sign of vitamin D deficiency is getting sick often. Some evidence suggests vitamin D supplements might help reduce your risk of developing a cold or flu. In addition to this, vitamin D has also been linked to the prevention and protection against autoimmune diseases. 
CRP is linked to inflammation in your body. And inflammation can affect the way your body wards off infections and disease. A high sensitivity C-reactive protein (hs-CRP) test can tell you if you're suffering from chronic inflammation — a strong risk factor for heart disease. A raised CRP level is also linked to a number of other health problems, like diabetes, obesity, high blood pressure, and some cancers.
Order your challenge bundle today
Data Protection
Your data is in safe hands. We use the latest encryption technologies and take our Data Protection obligations seriously.
Accuracy
Our blood testing kits are CE-marked, and we work with UKAS accredited labs who are registered with the CQC. See labs and accuracy